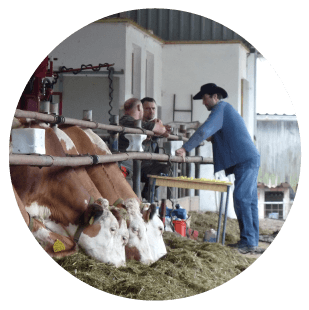 MVDr. Josef Prášek, Ph.D.
I was born into a family of farmers. So, growing up I spent my summers working in the milking parlour of a farm, riding around on a tractor, or working as a farm manager. Later I graduated from the Faculty of Veterinary Medicine at the University of Veterinary and Pharmaceutical Sciences Brno. I then defended my thesis in microbiology.
Since 2006, I have been employed as a private veterinarian around Havlíčkův Brod. In 2009, I branched out into lecturing and advisering. Several times a term I return to my University to give lectures there. I am also a member of the State Examinations Committee on Diseases of Ruminants.